Agent Recommended

Baby Boomers

Culinary

Destination & Tours

Experiential Travel

Family Travel

Luxury

Off the Beaten Path

Romantic Travel

Time to Thrive
The Beat Goes On!

The 2014 music festival season is already heating up with many of the hottest new acts and veteran bands lining up to take the stage. Lucky for you, we've got your ticket to the most exciting music events across the globe. Whether it's rock, jazz, electro, folk, dance, hip-hop or pop, we've got you covered with a festival to suit every musical taste.

Coachella Valley Music and Arts Festival • Indio, CA
April 11th-13th & 18th-20th
www.coachella.com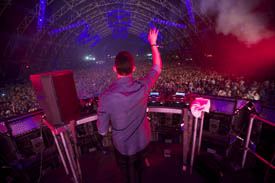 A massive music and arts event, Coachella's beautiful desert setting is guaranteed to dazzle your eyes and rock your socks off. A magnet for Hollywood celebs, the festival focuses on alternative rock, hip-hop, and electronic music, as well as large sculptural art. If you want to hear up-and-coming acts alongside established groups, this is the place. Several stages are set-up throughout the grounds, with each playing live music continuously until late in the evening. Held at the Empire Polo Fields in Indio (just outside Palm Springs), Coachella welcomes all ages. Recent performers have included Paul McCartney, The Killers, Muse, Morrissey, Tiesto and Jay-Z.

Roskilde Festival • Roskilde, Denmark
June 29th- July 6th
roskilde-festival.dk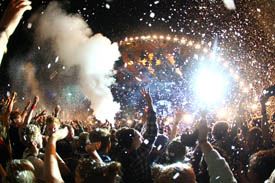 Perhaps the coolest and most raved about music festival on the planet (and one of the oldest), the Roskilde Festival has the credibility, history, and hipness that no other festival in the world has. Roskilde's audiences expect extraordinary and unique experiences — whether it was Bob Marley in 1978, U2 in 1982, Metallica in 1986, Radiohead in 1997 or Sigur Rós in 2013. The festival is generally perceived as one of the most caring and safe festivals in the world. It is as contemporary and innovative as it is legendary. The music covers such styles as rock, hip-hop, metal, rap, electronica and world music. In addition, there are often surprising performances by classical acts and opera greats.

Montreal International Jazz Festival • Montreal, Canada
June 26th– July 6th
www.montrealjazzfest.com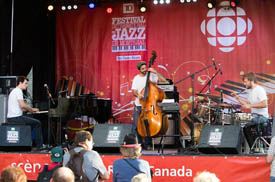 The Montreal International Jazz Festival hosts an impressive array of musicians from all horizons – seasoned jazz players, well-known DJs, impassioned bluesmen and high-spirited rockers. Cited in the 2004 Guinness Book of World Records as the world's largest jazz festival, this annual event features nearly 3,000 artists from 30 countries, more than 650 concerts (including 450 free outdoor performances), and close to 2.5 million visitors. Shows are held in a variety of venues, from small jazz clubs to the large halls of Place des Arts. Legendary performers who have graced the stages here include Miles Davis, Tony Bennett, Dave Brubeck, Herbie Hancock, Ray Charles, Aretha Franklin, and B.B. King.

Bonnaroo Music Festival • Manchester, TN
June 12 – 15, 2014
www.bonnaroo.com


Rolling Stone calls Bonnaroo "the ultimate over-the-top summer festival." Sprawled out on a 700-acre farm in Manchester, Tennessee, the festival combines the sounds of rock 'n' roll, jazz, Americana, hip-hop and electronica, along with a 100-acre entertainment village buzzing around the clock with attractions and activities including a classic arcade, on-site cinema, theater performers, a beer festival, and a music technology village. No wonder it's been named one of the 50 moments that changed the history of rock. John Fogerty, Dave Matthews Band, The Flaming Lips, Kings of Leon, Norah Jones, Conan O'Brien, The Black Keys, and Jeff Beck are just a handful of the performers who have headlined past festivals.